Air Rifle Club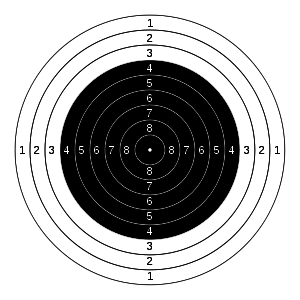 Kimbolton Air Rifle club was established shortly after the First World War in the original village hall, formerly a war time hut. The principal idea was to combine a men's social club alongside the practicalities of marksman skills during this uncertain period.
Over the last few decades the original 'Men's Club' has evolved into the modern day 'Air Rifle Club' ensuring a wide range of members are made to feel welcome. Today the club has a healthy number of male and female members of all ages and from all walks of life. The club caters for everyone from beginners right the way through to veteran shooters and even spectators!
The basic rules of 'open sight' air rifle shooting involves free hand (standing position) shooting into eight targets at a distance of seven yards, with a potential top score of forty eight.
The club is fully equipped with modern and traditional style open sight air rifles together with two—three target boxes ensuring that any queues are kept to a minimum.
There are A and B teams who shoot match cards each week and also take part in various home and away competitions and sponsored cup matches.
Subs are payable each week at £5 for adults and £3 for under sixteens.
The club is a full member of North Hereford Air Gun League and meets every Wednesday between 8pm and 9:30pm from October until March each winter.
Contact us
If you are interested in finding out more please contact us below or just turn up on a club night.
Des Hall (01568) 760665
Neighbourhood Plan
The future of our Community. Homes, schools, transport, facilities
... make sure your voice is heard