Village Halls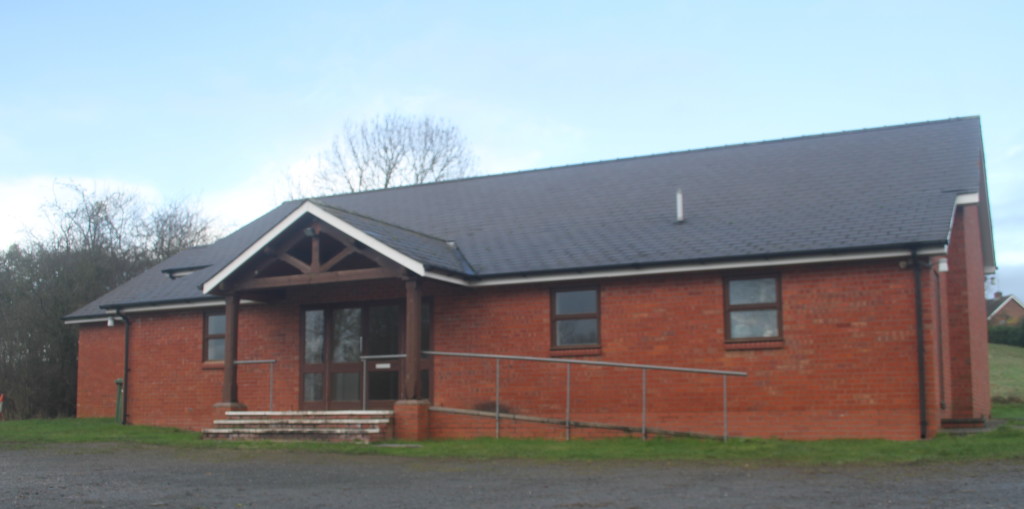 KIMBOLTON
The Hall is centrally located with frontage to, and access from, the A4112 Tenbury Wells road.
The Hall was purpose built and opened in 1997. It measures about 47' x 26', providing 1,480 sq. ft. of unrestricted floor space. The Hall makes an ideal venue for Receptions, Craft Fairs, Coffee mornings and other social gatherings
There is an Entrance Lobby with Cloakrooms (including Disabled)and a well equipped Kitchen with cooker and micro-wave. There is large car park at the front of the Hall. Access to the building for the disabled is provided.
For bookings and enquiries please telephone Denise Burston 01568 611596

HAMNISH
The Hall, erected in 1887, occupies a peaceful rural location, lying about 50 yards West of the Church ( HR6 0QW). Often known locally as the 'The Tin Tabernacle', it was an early example of a building that could be bought by mail order and shipped to the Colonies throughout the British Empire as a 'flat pack' Mission Church. A complete example of this type of early building is preserved in the Avoncroft Museum near Bromsgrove (www.avoncroft.org.uk) but photographs displayed on a wall at Hamnish Hall show how the original iron Church would have looked at the end of the 19th Century.
In 1910 the spirelet was removed and the bell hung in the new stone Church of St. Dubricius and All Saints. The old building then became the Hall which we see today.
The Hall measures 47' x 12' 6" (587 sq. ft.). The Kitchen has recently been refurbished and is well equipped. There are separate Cloakrooms for Ladies and Gentlemen. There is a large car park adjacent to the Hall.
Hamnish Village Hall is available for hire from just £8.00 an hour for parties, meetings, wedding receptions and anniversaries,suppers, craft fairs, demonstrations, classes and club meetings etc. The Hall can accommodate up to 50 people.
For bookings and enquiries please contact David Cornwallis 01568 760243
Hamnish Village Hall has its own dedicated facebook page. https://www.facebook.com/hamnishvillagehall where you can find all the latest information about the Hall and forthcoming events.
Neighbourhood Plan
The future of our Community. Homes, schools, transport, facilities
... make sure your voice is heard